It is the mission of the Robbinsdale Chamber of Commerce to provide opportunities to improve the Robbinsdale business climate through networking, community involvement, business promotion, business education, improved communications and as a partner with the city in community revitalization efforts.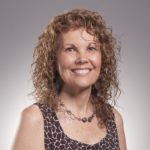 Annette Coffin - Interim President
Broadway Awards - Owner
I love being a part of the Robbinsdale Community and meeting other businesses through the Robbinsdale Chamber of Commerce.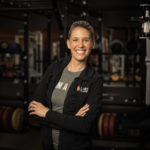 Leah Menya - Vice President
Lions Gym & Wellness Center - Co-Owner/Vice President/Personal Trainer
My favorite part about working with other businesses in Robbinsdale is the small community camaraderie. It is rewarding to work with so many family-owned businesses within a tight-knit community. My ultimate goal as a chamber member is to create an environment in which all of these businesses can prosper.
Dave Kiser - Chamber Secretary
CCX Media - Assistant Executive Director
Favorite part of working with businesses – It gives me great joy to help businesses and organizations share their messages that will help them to become more impactful and successful in our community.  Each business and organization has a unique story to tell and by sharing that story with the community bonds are created that will last for years and serve to strengthen all involved.
Mark Morris - Chamber Treasurer
A favorite part about working with other businesses in the community is seeing the friends I've already known for years and forming long lasting personal friendships and business relationships with new people. Being a part of all of the Robbinsdale events is extremely rewarding and working closely and having fun doing so with the other volunteers.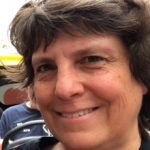 Marcia Glick - Chamber Board City Representative
City of Robbinsdale - City Manager
Being the City Representative of the Chamber of Commerce Board is an opportunity to have deeper connections with local business owners. Knowing about business concerns and plans helps the city to proactively work with businesses in navigating city regulations and making sure city staff are aware of business concerns.  The City-Chamber partnership in creating unique Robbinsdale events helps to promote our welcoming community.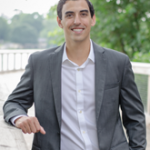 Dr. Clint Been - Chamber Board Member
Robbinsdale Dental Care
Contact
Phone: 763-535-5555
Mike Graham - Chamber Board Member
Hyvee - District Store Director
I have been with Hy-Vee since 2008 with the last 6 years at the director level.  I am a graduate of the University of Minnesota, Twin Cities and also hold an M.B.A. from Drake University.  I have been married to my wife Tracy for 18 years, have a 17 year old son (Brooks) and a 15 year old daughter (Reagan).
Steve Horstmann - Chamber Board Member
North Memorial Health, VP Operations
I am looking forward to partnering with local businesses and organizations as we look for ways to support our community. Relationships are key, and I am excited to be part of the board and building relationships that promote our local community and businesses.
Amanda Kist - Chamber Board Member
Salon HALO - Owner, Stylist, Eufora Regional Educator
Building awareness through community and business relationships that foster new ideas to care for all members, businesses and surrounding communities. I love the involvement that cultivates fresh ideas and relationships.
Kevin Lylte - Chamber Board Member
PRISM – Community and Business Engagement Manager
As a new member to the board, I am excited to bring a local social services perspective to the chamber and local businesses. I look forward to work together and build relationships to improve the quality of life of the residents of the city of Robbinsdale.  PRISM has served Robbinsdale families in need for over 50 years and with the continued support of local business leaders, we will do so for another 50 years. Kevin
Jesse Pfliger - Chamber Board Member
Nonna Rosa's Ristorante - Owner
As a newer member to the board I am excited to be able to build relationships with other business owners and local leaders in working together to foster a great community for our citizens and our business owners. Our community here in Robbinsdale has been amazing to our team here at Nonna's and I am happy to be a part of this community and striving to make Robbinsdale the best it can be. Jesse Pfliger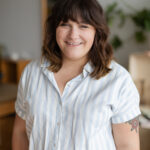 Lauren Sells - Interim Chamber Board Member
Golden Age Design - HR and Marketing Specialist
As an Interim Board Member I am honored and excited to come alongside other local businesses and support our community in Robbinsdale. I hope that my experience as a young business person, and having had the opportunity to help grow multiple small businesses, can bring a unique perspective to the vision of the Chamber. Golden Age Design has strong conviction towards uplifting our neighbors and friends; being a part of the Chamber gives us the opportunity to do even more of that through a business-to-business lens.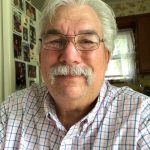 John Zieba - Chamber Board Member
Secretary, Robbinsdale Lions

The Lions have many goals within the community. We're not a group that seeks donations, but rather earn our funds through fundraising. We want to know how we can better serve the businesses and the people in our community. Our specific causes are hunger, vision, hearing, diabetes, the environment and childhood cancer. Whether on a personal or professional basis. We love making those personal connections!